Concept on Series Pathogenesis of Ventilator-Associated- Pneumonia in Intensive Care Unit
Febyan

Faculty of Medicine, Krida Wacana Christian University, West Jakarta-Indonesia

Soroy Lardo

Division of Infectious Diseases, Department of Internal Medicine, Gatot Soebroto Central Army Hospital, Jakarta-Indonesia
Keywords:
Intensive care unit, sepsis, ventilator assisted pneumonia
Abstract
Severe sepsis is sepsis with one or more organ dysfunction. One of the causes of sepsis in Intensive Care Unit (ICU) is Hospital-Acquired Pneumonia (HAP). HAP occurs 5-10 cases per 1000 patients on mechanical ventilation. Ventilator Associated Pneumonia (VAP) is predominantly caused by Pseudomonas aeruginosa. Several important factors in the pathogenesis of VAP are barrier to Na+-K+-Cl– transporter-1 (NKCC1), endotracheal tube device without antibiofilm. VAP can be prevented by oral hygiene, endotracheal tube device made from antibiofilm, head up 30 degrees, evaluation of cough ability, swallowing function
Downloads
Download data is not yet available.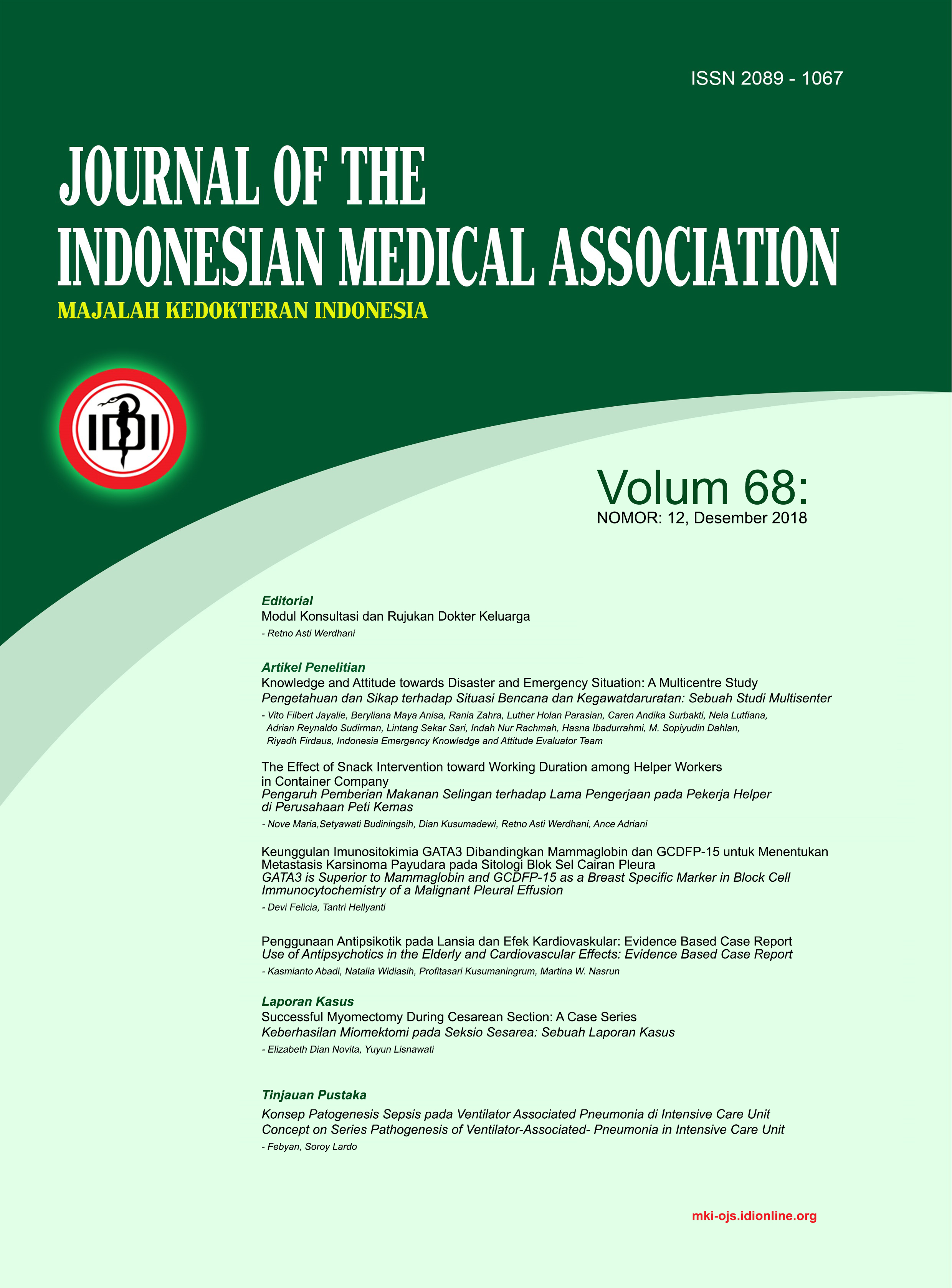 How to Cite
Febyan, & Soroy Lardo. (2020). Concept on Series Pathogenesis of Ventilator-Associated- Pneumonia in Intensive Care Unit. Journal Of The Indonesian Medical Association, 68(12), 492-500. https://doi.org/10.47830/jinma-vol.68.12-2018-209